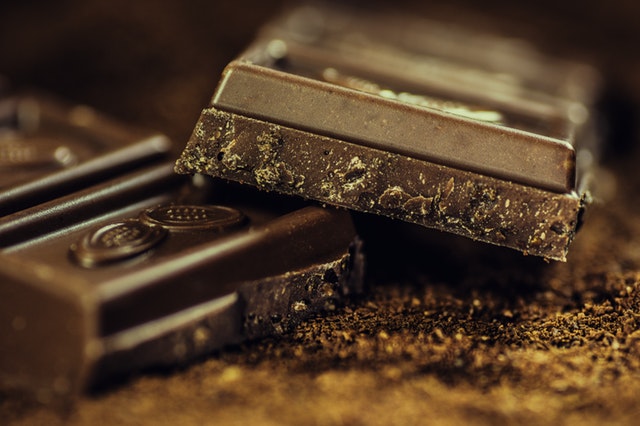 Providing your party guests with a chocolate fountain is one of the most popular ways to guarantee an extra touch of fun, glamour and sophistication at your celebration. A chocolate fountain holds a mysterious fascination for party guests of all ages but makes a particular impact on adults. They'll eagerly jostle each other as they take turns to dip marshmallows and strawberries in the free-flowing chocolate as it tumbles over the tiers. Even guests who aren't chocolate fans can't resist the magic spell it casts. But be warned! The charms of your chocolate fountain will fade fast if you use the wrong type of chocolate.
Which Chocolate should you avoid in your Chocolate Fountain?
Trying to fill your chocolate fountain with melted bars of chocolate from the supermarket's confectionary aisle is the quickest path to disaster. This type has a much thicker formulation to prevent it melting quite so quickly and help it retain its shape. When it finally melts it has a thick, sticky consistency and needs added vegetable oil to make it thin enough to flow through your chocolate fountain. Believe me, it takes quite a few attempts to achieve the right density and even then your guests will be far from impressed as the flavour will be utterly ruined. If you are investing in a chocolate fountain always buy chocolate fountain chocolate.
What Chocolate do you use for a Chocolate Fountain?
Without exception, the finest chocolate for a chocolate fountain is Belgian. You'll find it is a superior grade that melts very easily at a low temperature which means the sugar it contains won't burn. Not only will the flavour remain deliciously rich and sweet but it will have the free-flowing, pouring consistency that makes it perfect for cascading down your chocolate fountain.
Why is Belgian Chocolate ideal for your Chocolate Fountain?
Belgium's chocolate industry developed very quickly towards the end of the nineteenth century due to the accessibility of high-quality cocoa beans from the Congo which was then one of the country's overseas territories. The expertise and artistry of the chocolatiers was further enhanced by the invention of machinery and techniques that enabled them to create the fine, thin shells that could be filled with a variety of delicious centres which are still so typical of today's continental chocolates. Belgian chocolate is famous for its rich, intense flavour that has the merest hint of vanilla and its smooth, velvety texture. It's the perfect chocolate fountain chocolate.
Tips for Success
While reviewing the chocolates, we are going to test them thoroughly by melting each one in a microwave and on top of the hob. Melting in a microwave is particularly convenient as the chocolate chips, which are known as callets in Belgium, can sometimes remain in the bag until liquefied before being poured into your chocolate fountain. Alternatively, place the required amount in a bowl before heating gently on the lowest setting. The traditional melting method involves heating a saucepan of water until it is boiling then turn the heat to a simmer. Put your chocolate chips in a heatproof bowl and then place the bowl over the saucepan and allow the heat from the steam to melt the chocolate while you stir continuously with a spoon. Both methods are quick and successful but allow a longer time if heating water on the hob.
Each 990 gram pack of these tiny callets can be resealed to keep the contents fresh or you can microwave them direct while still in the bag. The chocolate chips melt in seconds using either of the methods outlined above. Due to it containing the right proportions of cocoa butter with 33.6% solid cocoa and 21.8% milk solids, the melted chocolate gains a very thin, fluid consistency which allows it to flow unhindered through the chocolate fountain. The chocolate has an excellent aroma and comparing the taste to a couple of the unheated callets, it retains an intense but delicate, creamy flavour with a touch of vanilla that is positively delicious. Its coating power on a strawberry or other piece of fruit is reliably even and adheres well. It's even better on a sticky marshmallow. In the unlikely event that you have any leftovers they can be reheated and added to cakes or pastries. It's also gluten-free and ideal for vegetarians.
This 900 gram pack of chocolate chips contains a high amount of cocoa butter which results in a smooth, free-flowing melted form that circulates perfectly through the chocolate fountain. It melts easily in the microwave but takes just a little longer if using the heated bowl on the hob. However, it has an excellent chocolate taste with that distinctive hint of vanilla flavouring that Belgian chocolate is noted for. When coating a strawberry it takes a couple of dips to stay put but on the marshmallow it sticks fast from the start. The texture is silky with a good sheen making it look attractive when tumbling over the tiers of the fountain. A professional grade chocolate that can be used for all types of baking projects including decorating cakes.
The heady aroma of this 907 gram pack hits you as soon as its opened. The intense chocolate flavour is still noticeable while it's melting, a process which takes just a minute in the microwave and not much more if its on the hob. The texture is light and smooth allowing it to flow well through every tier of the fountain. Suitable for vegetarian and gluten-free diets, the chocolate has a delicious aroma and intense flavour that complements both tangy fruits and sugary marshmallows to perfection. When dipping, coating is relatively good although it helps if any fruit such as a strawberry has a drier surface. The cocoa solids it contains is set fairly high with a minimum of 37.2% but it still has a pleasant, milk chocolate taste. It's a versatile product that you can also use when baking cakes and biscuits.
These chocolate callets come in a handy 450 gram pack which is perfect for three-tier chocolate fountains at smaller parties or a romantic fondue dip just for two. If you use it for larger parties you'll need more than one bag which makes it more expensive when comparing the weight with larger packs. It melts as efficiently as the other chocolates we have tested so far with perhaps just a slight delay when using the hob. With a smooth texture and not a lump in sight, it flows impressively around the chocolate fountain without any mishaps. There have been some reports of traces of nuts being present in the callets but in spite of our best efforts, we can't detect any. It is also recommended for vegetarian and gluten-free diets. It has a creamy, fluid texture that coats any type of fruit or piece of marshmallow really well and has a good lustre under lights. It also tastes wonderful with an excellent depth of chocolate flavour due to the 37.2% content of cocoa solids.
White chocolate is very much an acquired taste as many people find it a bit too sickly sweet for eating in large quantities. It typically contains plenty of cocoa butter but not the solid cocoa that gives chocolate its distinctive taste and aroma. This pack of white chocolate chips weighs 900 grams. Melting in the microwave is easy and the process takes hardly any longer when in a bowl over hot water. In both cases the texture becomes thin and silky with a light sheen. It coats a strawberry with relative ease and sticks well to a marshmallow. I'm not personally a fan of white chocolate so I must admit I didn't find it very appealing for either aroma or taste. However, my assistant loves the creaminess of white chocolate bars and assures me that the flavour of this chocolate is much superior and absolutely gorgeous for those who like their chocolate on the pale side. The contents are high in whey powder making it unsuitable for vegans and the pack also warns of allergy susceptibility regarding peanuts and soya.
This is the perfect bag for chocaholics as it weighs in at a hefty 2.5 kilograms and leaves you with more than enough to sneak a handful or two while preparing your chocolate fountain. Fortunately the bag is easy to reseal and keeps the contents fresh whenever you need them for baking cakes and indulging in yet another chocolate fountain. You have to ladle out the amount you need when heating in the microwave unlike some of the others that you can heat in the bag. The chocolate chips perform equally well when microwaved or heated on the hob and melt in a very quick time. The texture of the molten chocolate is soft, thin and fluid allowing it to flow through the chocolate fountain with ease. It has an enticing aroma and coats both strawberries or other fruits and marshmallows without any difficulty. The taste is a deliciously creamy milk chocolate flavour.
This is the ultimate if you want the most intense, true chocolate flavour that only a superior dark chocolate can deliver. Like the white version, it can be divisive amongst your party guests with those prone to migraine claiming it's given them a headache after only one dip. However, health benefits abound with science recommending a daily dose of dark chocolate to control high blood pressure. However, the aroma is totally delicious whether it's still in the bag or melted to perfection using either of the methods. It did take a fraction longer to become molten than the other varieties but the 900 gram bag has the convenience of being microwaved allowing you to set up your chocolate fountain in seconds. The combination of aroma, colour and a beautiful sheen should be enough to convert anyone to its charms. And the taste? It has the typically sharp, bitter taste of high-quality dark chocolate that so many of us find utterly irresistible. There's also a trace of vanilla in there. An absence of dairy products make this the chocolate for a vegan party.
Conclusion
Chocolate fountains can be up to twenty-four inches tall with any number of tiers from three to seven making them a spectacular centrepiece for your table but it will only be a success if you use the right type of chocolate. Choosing a high-quality Belgian chocolate such as those reviewed here will ensure the chocolate flows through your fountain for as long as your supply lasts. Depending on how much your guests enjoy the chocolate you could need up to five 900 gram bags for a seven-tier fountain. Offering just white or dark chocolate can be less popular with your guests who might have a distinct preference for one or the other but you can solve the problem by having more than one fountain. All the chocolates we have been lucky enough to review here perform well during melting and have delicious flavours in their own right. Chocolate number three by Sephra is particularly tasty with an intense milk chocolate flavour that makes it a perfect accompaniment to fruits and marshmallows. However, if you like your milk chocolate to be a little lighter, the velvety smooth texture of chocolate number one by Martins Chocolatier offers a truly delicious vanilla-infused flavour that is chocolatey, creamy and totally irresistible in your chocolate fountain.