Outrank Online is a disruptive SEO Agency. Based in London with a focus on both local and international projects.
We are absolutely obsessed with organic SEO keyword rankings. 
We build content for your targeted audiences
We make you more visible online with our SEO services
We improve your online sales channels
We reduce and remove your ongoing costs of Pay-Per-Click campaigns
We increase your customer engagements
We improve your bottom line
Get your site's SEO Appraisal for free NOW

WHAT WE DO – under the hood
We organise high quality backlinks to your site
We help you build high quality Organic Search Engine Optimised (SEO) content that will last a lifetime
We use cutting edge SEO practices to improve the search-ability and structure of your website
We analyse your sites, your competitor's search traffic and phrases using AI and decades of experience
We improve your Domain's Google Authority
We increase visitors to your website with higher Search Engine Rankings for relevant content
We find additional revenue streams for your Online assets
We increase sales with improved digital customer engagement
We help you grow your sales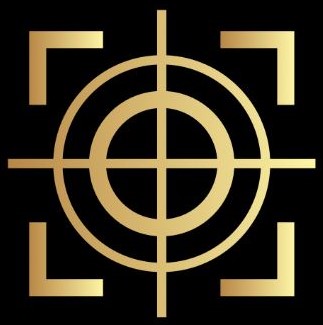 Some of our Services
We use multiple methods to help improve your ranking
Search Engine Optimisation
Making sure your web pages get crawled with optimal results. 
Content Optimisation
Content designed specifically to maximise your audience potential
On Page Optimisation
Content structured for readability and maximum conversion
SEO Consulting
More than just choosing phrases and keywords
Data Analysis
Data Driven Artificial Intelligence Engine to ensure the best results
SEO Strategy
We think out of the box and use all the tools in our arsenal to deliver results
We know what works and what doesn't!
We take the guessing out of the equation. Reducing your spend on what doesn't work or achieve results with content and ideas that generate real measurable sales growth.
We measure our success by our clients and our results. We know how to get significant gains by clever ideas that work time and time again.
let us help you win online
We know how to help you beat and outrank your competition
Get your FREE website report!
Answers to Your Questions
What's The Big Deal About Organic Growth?
Whilst organic growth can take anywhere from 3-12 months to happen, it's lasting. The time, effort and talent required to get your rankings to improve majorly is rewarded by a constant rise in the rankings. Organic growth is slow and steady because google is constantly checking to ensure that you are the best resource that you can be in your industry. As a reward, google will increase your rankings.
What Does Google Look for?
Google often says that it has over 200 ranking factors, some of them include, the site architecture, site of the speed, quality of the internal links, content, quality of the external backlinks, etc….
However we've come to appreciate that the best way to grow on google steadily and consistently is to have a nice design (good site architecture), phenomenal content and great backlinks. Google are always looking for the best resource to get in front of their customer and as a result rewards them accordingly.
Why We Do What We Do?
Most business owners are looking for instant growth. Instant profit. This has given to an immense rise in PPC and the publicity that surrounds PPC. However, if you are going to be doing what you're doing a year from now, then having a solid organic plan in place is the way to go. It's about building the most phenomenal base on which to build.
What Else Do You Do?
What makes us so good at what we do is because we've understood that slow and steady wins the race. However, we've always had the ability to see gaps and generally things that others don't. That means, as part of this approach, we are constantly showing our clients additional ways to monetise their businesses. In short, as part of our approach we will be suggesting additional income streams to people.
Location
Outrank Online
Unit 4
Lismarine Industrial Park
Elstree Road
WD6 3EE
+44-203-598-9169